img src="http://images.fonearena.com/blog/wp-content/uploads/2018/02/Asus-Zenfone-5_fonearena-11-1024x637.jpg" alt="" width="574" height="357"">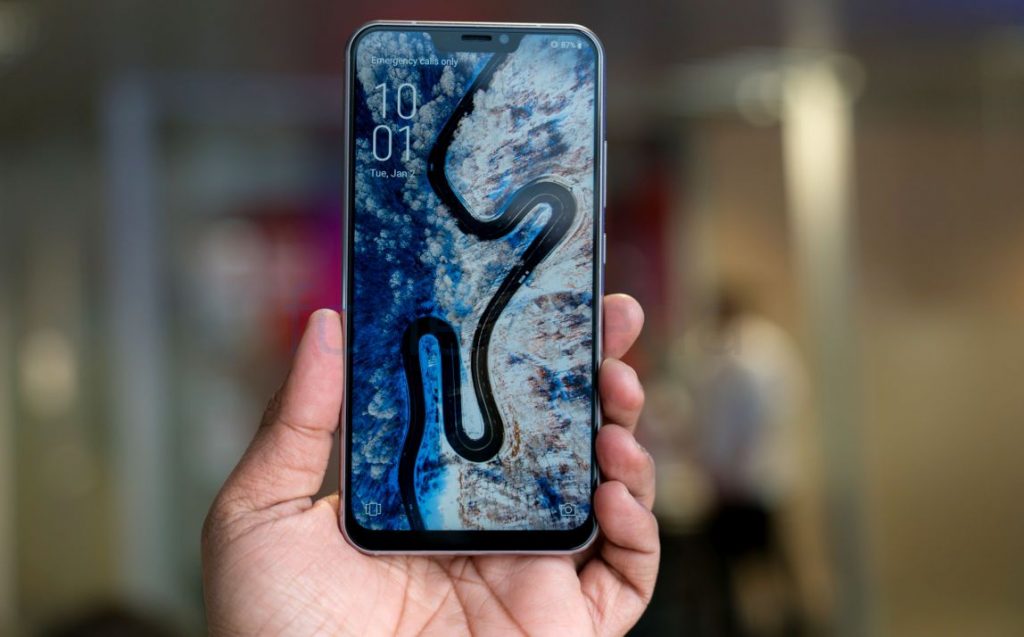 It's not even been 6 months since the launch of the iPhone X and the Android world has completely latched on to the fad. The newest to join the notch life is the  Asus Zenfone 5Z. Announced at the Mobile World Congress, the phone could very well be an iPhone X doppelgänger.
Up front, the Zenfone 5Z has a 6.2 inch Full HD+ display with a notch along the top. Bezels are effectively non existent along the sides and just slightly thicker along the bottom. The 18.5:9 aspect ratio makes it very comfortable to grip the large display. The screen itself is an IPS panel that looks rather spectacular. Brightness levels, contrast and viewing angles are absolutely top notch. The Zenfone 5Z is a great looking phone but that unbalanced design sure triggers our inner OCD. Asus has been hyping up the fact that their notch is smaller than the one on the iPhone ten and that's true but they're also fitting in fewer sensors here. Asus has also managed to built in stereo speakers on Zenfone 5Z.